About Us
PROFEVER was created in 2012 in order to provide the best of the glass-making expertise in terms of training, skills and technical advice.
PROFEVER leans on recognized skills of its CEO Richard Pascal, who developed and ensured technical training in glass for more than 10 years at the PROVER association, which was dissolved in 2011. His knowledge was acquired during several years as he worked at a research and development center of a major glass-making company then at the French Glass Institute.
PROFEVER also relies on a group of specialists who can provide top-notch training and technical assistance to the world of glass, through all its components.
Therefore, PROFEVER's activities extend to all areas of the glass industry, to its suppliers and users of glass products, whoever they might be.
References
Companies who have used PROFEVER's expertise:
Glass-making companies
Saverglass, Tourres & Cie, Alphaglass, O-I manufacturing France, VOAlbi, Ardagh, SEVAM, SOTUVER, ENAVA, NOVER, SOCAVER, Verreries Brosse, Pochet Du Courval, Verreries de Masnières, Gerresheimer Momignies, Durobor Group, Verescence Mers les bains, Verescence La Granja, International Cookware, SGD Pharma SQLM, AGC Glass Europe, AGC France, Cristallerie de Saint Louis, Verrerie de la Rochère, Ferro, Luxguard, Cevital, PQ Lamotte
Suppliers of the glass-making industry
CNUD EFCO, Fives Stein, Société Artésienne de Fumisterie, Sogelub, Condat, Gebo Cermex, Tiama, Sopura
Manufacturers
SGSully, Ledvance, Carlex, Bruni Glass, Souriau, Beckton Dickinson,
Users of glass products
Heineken Brewery, Champigneulles Brewery, Bralima Brewery, Coca Cola, LVMH, Pernod Ricard, Champagne Moët et Chandon, Dom Pérignon, Veuve Cliquot Ponsardin, Champagne Mumm, Champagne Perrier Jouët, Champagne Roederer, Champagne Ayala, Champagne Bollinger, CRVC, COGEVI, CECAB, Nestlé Nespresso, Domaine Delmas, Valdronne, Chandon Argentina, Alliaverre, Aspen, GSK, Tefal, Danone Waters
Educational and research institutions
CCI Morlaix Formapack, La Sorbonne Université UPMC, INDP Cognac, CRITT Matériaux de Schiltigheim, CETIM Grand Est, Emballage Magazine
PROFEVER has an international dimension which has allowed the company to work in various countries: France, Belgium, Luxembourg, Germany, Switzerland, Spain, Morocco, Algeria, Tunisia, Argentina, Congo, Ras Al Khaimha .
Contact Us
Training Catalog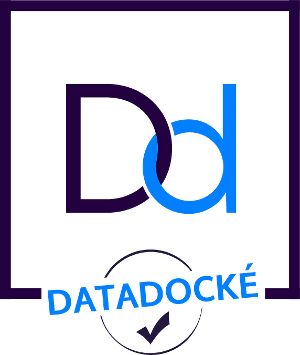 Who are our clients (Non-exhaustive)
Glass industry, factories and research center
Hollow glass bottles, perfume bottles, tableware
Flat float, drawn glass, rolled glass
Glass fibers
Tube, vial
Lens, headlight
Special glasses
Crystal
Hand-made glass
Supplier
Raw materials
Energy, industrial gases
Refractories
Furnaces
Machines
Annealing lehr
Various materials
Quality control equipment
Lubricant
Manufacturer
Building
Automobile
Furnishing
Pharmacy
Lighting
Connector
Solar captor
Decorator
Users
Food packaging glass (champagne, beer, BSA, wine, alcohol, food) and non-food sector (perfumer, pharmaceutical laboratory)
Architect, glazing, building constructor
Automotive, railways, aircraft manufacturer
Household appliances
University education :
General engineering
Material Engineer
Packaging
Design
Architecture
Artists:
Blowing
Stain glass
"Pâte de verre"
Blowtorch
Fusing and thermo-forming