PROFEVER develops tailor-made training modules, focused on the concerns of each manufacturer or partner who is looking for glass-related knowledge, based on an accurate analysis of the company's training needs. These tailor-made training sessions take place on industrial sites, after agreeing on a program, a duration moreover they are in keeping with the level of the trainees such as engineers, technicians, supervisors, operators.
During the training, a practical part regarding lines and equipment of the plant can be included (laboratory, composition workshop, furnace, feeder, annealing lehr, measuring stresses, on-site breakage analysis, manufacturing line audit, packaging line audit).
A few examples
The annealing training will be adapted to the company's products (bottles, perfume bottles, flat glass, windshields, etc.), the equipment which is used (lehr hollow glass, lehr flat glass, glass bending, etc.). One visits the lines. The speaker discusses about settings with trainees, the latter offers solutions to their problems. Stress measurements are carried out with the company's equipment (polariscope plan, Senarmont compensator, Babinet, Sharple, VRP, Gasp etc).
The origin breakage training will be adapted to the products and issues of the company: pressure bottle breakage, thermal shock, mechanical jars or bottles, perfume bottles checks, flat glass breakage, windshield. Tests may be carried out using the equipment of the plant (pressure resistance test, thermal shock).
The temperature measurement training is adapted to the equipment of the company: thermo-couples, pyrometers, platinum probe. Practical advice will be given on the installation and usage of these materials, to analyze the obtained results.
Glass packaging training could be given in bottling centers that shall revolve around specific issues that are encountered. A visit of the lines will be carried out with the interns, to identify the critical points.
Contact Us
Training Catalogue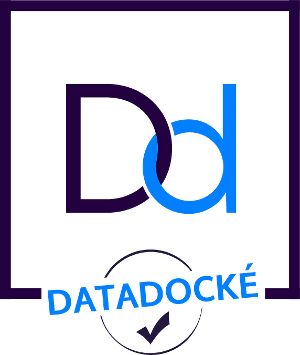 Profever's Areas of Expertise (Non-exhaustive)
Science of Glass
Features of Glassy state
Chemistry of Industrial Glasses
Dyeing
Chemical, physics, optics, electric properties of glasses
Glass melting
Raw material
Recycling
Fusion, refining, redox
Glass furnaces
Furnace (description and functioning)
Refractory
Energy, combustion, environment
Manufacturing hollow glasses
Feeder (conception, conduct)
Forming processes
Mold
Manufacturing flat glasses
Forming processes
Manufacturing of flat glasses (building, transport)
Quality
Glass defects
Breakage of glass
Hollow glass cold end quality
Glass treatments
Annealing
Thermal and chemical tempering
Surface traitment
Decoration (silk-screen painting, pad printing, hot stamping)
Glass products
Glass and solar energy
Glass in building